Heyyyy gals! Its been a good long while since I wrote a new post – I missed writing them! I'm only getting back into the swing of writing them, I'm a bit rusty so forgive me for all the mistakes and that. As most of you know I moved to Australia at the beginning of June. My makeup, skincare and hair care products have changed since I have gotten here. Some of my usual's worked and some didn't.  Since I got here my skin has been really bad and I was getting really bad breakouts for some reason. Anyways I have found new products that I am loving so I'll post about them here. Hope all of you lovelies enjoy reading..
MAC Next to Nothing Foundation 
I got a little sample of this when it was first released earlier this year. It is a foundation that can be worn in loads of different way. Although I love my Studio Fix Fluid I only wear it when I'm wearing a full face, it's not really one to wear for a light coverage or a 'no makeup, makeup look' if that makes sense.. This foundation on the other hand is amazing for wearing over your normal foundation, or by itself to bring luminosity to the skin. The texture feels amazing on the skin and litch glides on so easily. It smooths imperfections and fine lines without being heavy or cakey on the skin. Although its fab by itself I also love to wear it over my usual SFF foundation to give that extra bit of flawless coverage. It's known to be like an Insta filter in a bottle! Sheer coverage, satin and luminous finish. I invested in a bottle of this cause I became obsessed from using my lil sample. Defo pop into MAC and get a sample if you wanna try before you buy. I use shade medium plus. 32 euro/44 aus dollar.
Maybelline Lash Sensational Mascara
I only repurchased this a 2 weeks ago. It used to be an old time fav but I haven't bought it in about a year for some strange reason..My Lancome mascara ran out and I wanted to buy just a cheaper drugstore one. I spotted this one and picked it up, I had forgotten how good it was until I used it. It's actually such a good mascara. The brush is curved and not too thin and not too fat – just the perfect size. I have quite long lashes naturally and I find it hard to get a good mascara that is easy to apply and get the product right into the root of my lash. This one does just that & more.. It brush gets right into the root so easily, no messin! Combs through your lashes so easily and gives them an actual lash lift within seconds. It is actually the best mascara everr! I always buy new mascaras thinking they are going to be good and I end up always hating them cause of the brush so I'm defo sticking to this one in future. Its comes in normal or waterproof so make sure to grab the normal one if it is for everyday use as waterproof mascara breaks your lashes if its worn everyday. 11.99 euro/ 16 aus dollars.
Anastasia Beverly Hills Glow Kit (Sun Dipped)
I picked this little beauty up in Sephora as soon as I got to Sydney and ohhh jesus its to dieeeeee for!! Four highly pigmented powder highlighters that litch just glide on to the skin. The four shades are 'bronze' which is like a rich amber shade with a penny metallic finish, 'summer"(my fav) is like a sand shade and a white gold finish to it, 'tourmaline' which is a warm taupe shade with a rose gold finish and 'moonstone' which is a radiant quarts shade with a pearl finish. Each shade is so beaut on its own or they are also as equally beaut mixed together. I have been wearing the shade 'summer' and 'moonstone' the most all over my cheekbones, eyelids and chest. The shade 'bronze' is amazing on the eyes or will be fab on my cheeks when I eventually get a tan in summer! The powders are really fine, strongly pigmented and really easy to blend onto the skin. You also only need like a lil smidgen because they are so pigmented which means the kit will last ages … sooo basically its an investment! You can get this in Ireland online on beautybay or cultbeauty. 48 euro/58 aus dollars.
Maybelline Micro Brow Precise 
I only bought this the other day and its unreal! It's an amazing dupe for Anastasia Beverly Hills Brow Wiz and MAC's brow pencil in lingering pencil. I normally don't like cheaper brow pencils like these as the tend to break or snap but this one hasn't. Its ultra fine which i love cause who wants a chunky brow pencil?! Cause it's so fine its so easy to mimic natural hair like strokes. Its not harsh on the skin or doesn't drag while your applying which is so important for me because there is nothin worse then dragging a product onto the skin. It also comes with a spoolie at the end so I always comb my brows before I apply the product then whilst I'm applying it and also when I'm finished applying it as its so important to make sure the product is spread evenly. I use shade 'soft brown'. 100% recommend this if you wanna upgrade those brows hunni boo boo. 8.50 euro/10 aus dollars.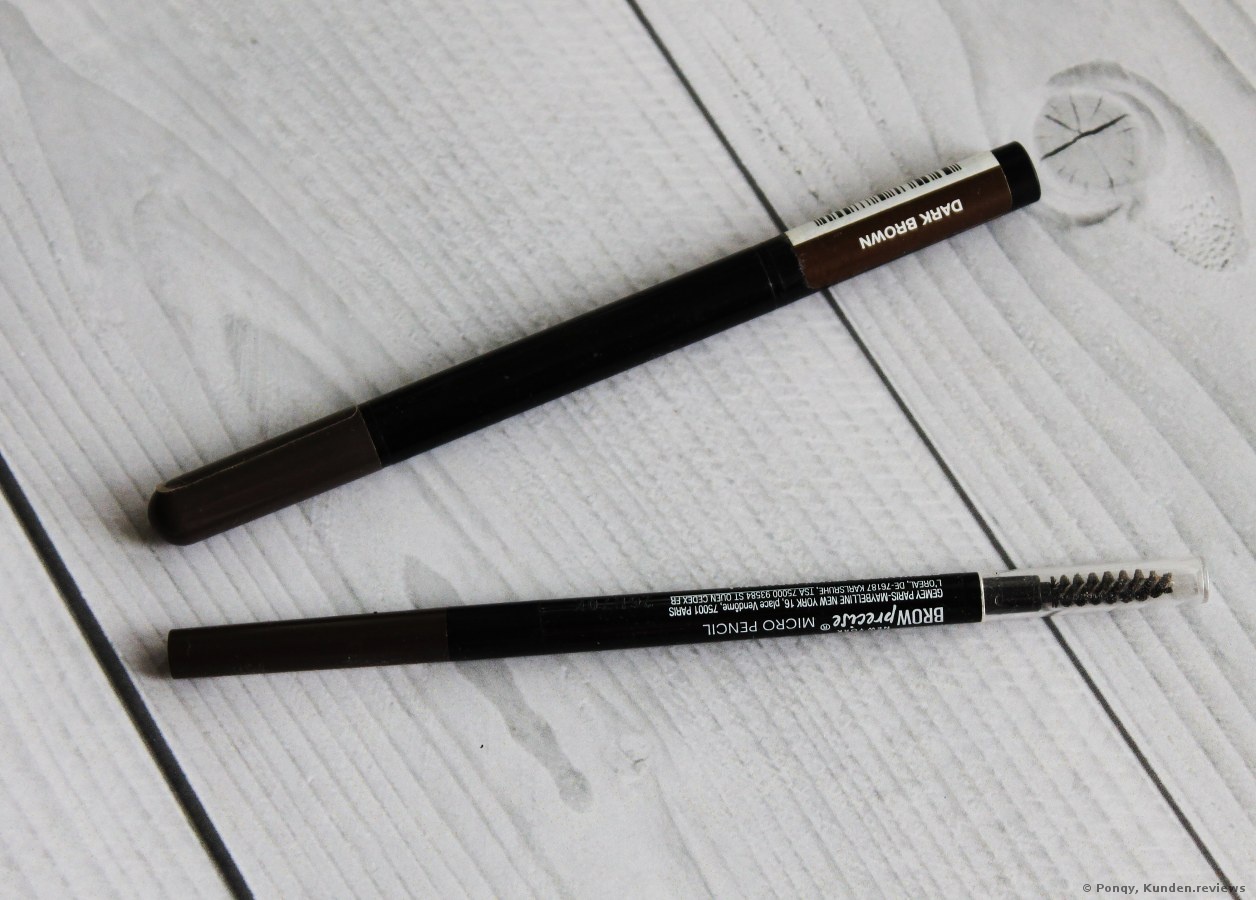 Kat Von D Tattoo Liner
I started using this when the Kat Von D counter opened back in Dublin a few months ago. I had used so many drugstore liners like this and was never a fan of them because they didnt feel sturdy and I never got a good wing with them. They also wasted quite quick and when I would get a leaky eye the liner would just disappear. When I got a sample of the Tattoo Liner I didn't expect much to be honest. I only ever used Inglot 77 gel liner because it never budged and ever other liner was shite in my opinion haha! When I tried the Tattoo Liner out for the first time I was serrrriously impressed it was a dream to use! It was sooo sturdy and the nip was so fine that it could create the most perfect, sharpest wing possible on my hooded eyelids. The colour payoff was unreal too it didn't come out washy so there was no need to go over it at all. It is so easy to use whether your an amateur or a pro at makeup. Quick, easy and precise! It also passed the task of surviving my leaky eye, it has never once budged – heaven for me! I bow down to Kat Von D for creating the most perfect liner. 20 euro in Debenhams / 28 aus dollars in Sephora.
Sukin Hydrating Mist Toner & 
I first tried Suskin products while I was at home in Ireland. As it is an Austrailian brand its not available from that many places in Ireland, but I found it stocked in TK Maxx a lot of the time. I tried a cleanser and an exfoliater at home. They had caught my eye because they were paraben free and contained natural ingredients and were also really affordable. All of the products produced by Sukin are made with ingredients that are naturally derived, cruelty free and vegan. When I got to Sydney I purchased the hydrating mist toner as I knew Sukin was a really good brand. The toner is alcohol free and contains rosewater and chamomile which helps soothe and cool tired skin. I like it because it doesn't sting or strip my skin and because its a spray bottle so i can just spray it quickly all over my face. I use it every night to take off any dirt that was still left on my face after cleansing for super freshly clean skin. You can also keep it in the fridge if you want to be extra refreshed gurl! I'm on my second bottle since I got to Aus. Approx 10 euro / 10.99 aus dollars.
At home I had tried the gentle facial scrub and it was honestly so good, it had bamboo, walnut shell, jojoba Oil and rosehip oil. It never stripped my skin, it lightly exfoliated but still felt really clean and smooth afterwards. I ran out and bought the oil balancing pore refining facial scrub over here just to try it and see would it be better as I have oil skin with loads of open pores. It contains natural bamboo charcoal which is an amazing ingredient to really clean oily clogged pores. It keeps your complexion balanced to baby gurl! Blemish prone skin is soothed by the willowherb and rooibos tea and the coconut oil leaves skin feeling hydrated and revitalised. I only used this a few times and its worked a treat for deep cleaning my skin and for getting rid of any dead skin cells. Keep an eye for an Sukin products in TK Maxx because they are all unreal and so afforable! Around 12 euro / 13.95 aus dollars.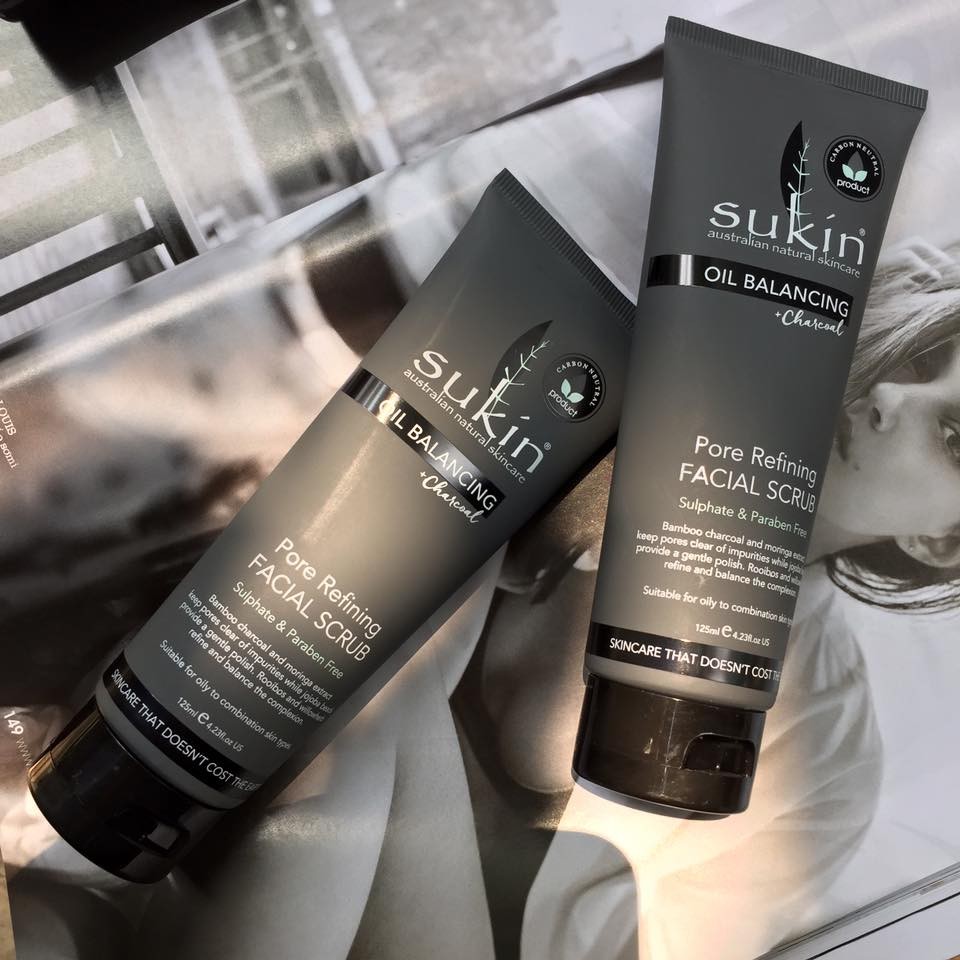 Kiehl's Ultra Face Cream 
I bought this about 2 months ago as I know Kiehl's is a really good brand, expensive but I wanted to invest in a good moisturiser. It's a 24-hour daily face moisturiser. This moisturiser helps reduce moisture loss while drawing and absorbing moisture from the air and gives continuous moisture replenishment throughout the day. It also leaves the skin smooth, soft and healthy-looking. I'm obsessed with it now because it absorbs into my skin super quick and doesn't leave it greasy. And because you can use it day and night. I only apply a tiny bit in the morning if I'm wearing makeup and then I tend to put a good bit on at night to really soak into my skin. It doesn't have much of a smell which I like. And you get a good amount of product in the pot so it'll last ages. 28.50 euro / 39 aus dollars (50ml pot).
Kiehl's Midnight Recovery Oil Concentrate
I also bought this because it has had such amazing views and some of my fav YouTubers swear by it. I was dyingggg to try it. It works as a replenishing facial oil with distilled botanicals that visably restores the appearance of your skin by morning. It regenerates, restores, and replenishes skin for smoother, healthier skin. The oil works with the skin's natural nocturnal activity (when skin is most receptive to repairing itself from daily aggressors) to dramatically restore skin. It's 99.8% naturally derived and it's also paraben freee – fab!! When I first got it I was applying way too much. You only need 2 / max 3 drops because less is more. I apply in into my palm and then touch my hands together and then pat into my skin NOT RUB pat! I pat it (like I'm literally pressing it into my skin) onto my forehead, cheeks and chin. I find it works best to apply it before my moisturiser. It also has a fab hint of lavender, which smells delish. I find this really works and my skin looks plump and refreshed when I wake up. I havn't tried anything like it, I'm obsessed! Defo a really good investment and well worth every penny, I feel so fancy at night when I take out my lil bottle. 44 euro/ 66 aus dollars ( 30 ml ).
Peachstock Lipstick by MAC
Always and forever a nude lip gal. Personally, I can never have enough nude lippy's. MAC is my fav brand for lipsticks as I think they last ages because the are long lasting to wear, so comfortable on the lips and the colour pay off is next to none! I never tried this shade so I tried it on in the shop and had to get it. Its such a fab nude that would suit so many different skin types. Not too pale and not too dark, just perfect. The best way to describe the colour is a creamy beige peach. I pair mine with either Stripdown, Spice or Subculture lip liner from MAC as they all match. It's a satin finish so its super creamy and comfortable on the lips. I also bought 2 lipsticks and got a 3rd one free in the MAC counter in Sydney so check out if the MAC in Dublin is doing this deal too save you like 20 euro. Bargain! (I bought 3 nudes also haha!) 20 euro / 36 aus dollars.
Maybelline Brow Drama Sculpting Brow Gel
I always use a brow gel to help keep my brows in place all day. I have really long brow hairs and sometimes throughout the day they go astray and have me looking crazy! That's only if I don't use a brow gel tho..This lil brow gel keeps my brows tamed. I love it because the brush is quite small and easy to use. The ball brush keeps your brows sleek and in shape. I use the clear brow gel or the medium brown if I want more definition. The coloured one (medium brown) adds definition by mimicking natural hair strokes without and clumps or streaks. Your brows will be looking thicker, sleeker and in tip top shape after using this brow gel, and more important will stay in place all day! I also like to use the clear gel in my hair if I'm wearing my hair up or slicked back it just tames all those baby hairs. You know I'm all about those multi-use products! 9 euro / 11 aus dollars.
That's all my fav bits for July. I hope you all enjoyed this post and sorry if it's a bit all over the place (I'm rusty) but I'll try have a new post each week…hopefully! Thanks for reading and if you try any of the products do let me know, I always love seeing my reader gals trying out what I'm blogging about! Have a good weekend hun bun's!
All my love,
Ali
X