Hey huns,
Im back again! From the feedback I got you seemed to enjoy my last post so I'm back to give you my 'do's & dont's' – I could keep writing and writing with this as I have a longgg list! I'll keep it short (ish) and sweet and give you the main ones in my opinion.
So everyone is different and makeup is an art as such so nothing is actually wrong, but I'm here to give you my advice on how to have a flawless face that lasts all day / all night! Hopefully you all enjoy and pick up a few tips you didn't know before.
1. Use a primer
I would always recommend using some sort of primer before applying your makeup. By using a primer your creating a smooth base for the rest of your makeup. Primer is a web between your skin and your foundation which also keeps your makeup in place for 6 hours longer! Use a silicone based primer for dry skin and an oil free primer for oily skin. I have 3 favs- Bobbi Brown vitamin enriched face base mosturiser and primer (oil free) 52.50 euro, Strobe cream by MAC 10 euro for the travel size (dry skin) & NYX Pore Filler 15.50 (oil free).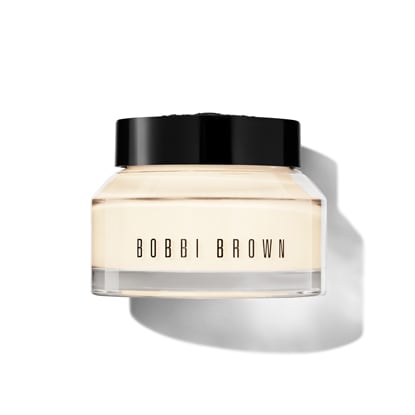 2. " What you can't see you can't fix"
This little saying is sooo true! I always recommend getting a magnifying mirror to check or apply your makeup. Depending on your eyesight any mirror of 4X magnification or greater will do the trick! I have been using an illuminated one from boots for a few years now and I can't do my makeup without it – it's life changing! Its double sided and has with a dimmer switch. You can see your skin so clear and its key for getting a flawless face, especially now that the mornings are dark! No.7 Illuminated Makeup Mirror – its on special at the min from 69.00 euro to 28.00 euro!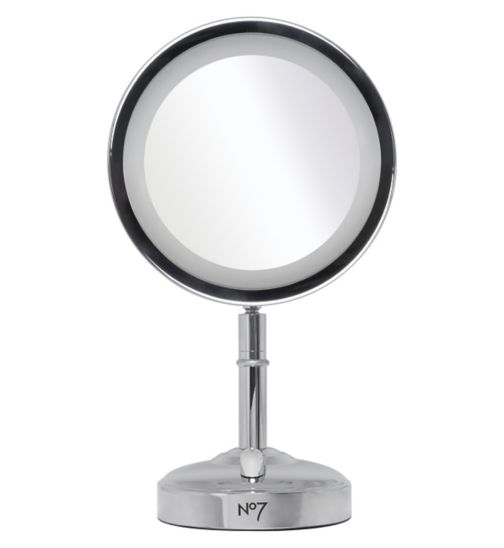 3. Crease free concealer
There is nothing worse than your under eye concealer creasing and sitting into your fine lines. To prevent creasing its all about your skin prep and finding the right concealer. For prepping your skin you should use a lightweight serum or eye cream only (keep your rich eye creams for night time use). You want the area to be hydrated not greasy. ( Benefit 'Firm it up' eye serum – 42.00 euro ). Tip – a little goes a long way! And then for concealer I would recommend Pro Long wear concealer from MAC which I talked about in my last post and that's priced at 23.50 euro. Remember to always set your concealer with some powder.
4. Don't use your hand as a tester
When your at a makeup counter or in a pharmacy trying to find your foundation colour we are all guilty of using a bit of the tester on your hand to see if its the right colour. Then when you get home and go to use it on your face its not as close of a match as you thought..ooops! That's because you should never match foundation to the skin on your hand, always match it to your neck. The skin on your hand is not the exact same as your neck and you want your foundation to blend into your neck so make sure to test it there!
5. Dark lipsticks are not for thin lips
If you have thinner lips and do not want to bring attention to them then don't opt for a dark-hued lipstick. Dark colours make already-small lips recede. Brighter, richer colors are a much better alternative to accentuate lips. Go for a bright red or pink or else keep it simple with a nice nude.
6. Eye shadow shades
Eyes are the window to the soul so make them eyes dreamy! Using a shadow that is complementary to your eye colour will make your eyes pop! So I have broken it down by eye colour down below.
Brown eyes: Use browns, copper, navy, gold, cobalt blue, deep purple, and green to make your eyes stand out.
Blue eyes: rust, purple, orange, light pink, gold and bronze look best on you.
Green eyes: taupe, gray, purple, silver, sage, and brown are your colours.
Hazel eyes: browns, gold, green, bronze, and purple will make your hazel eyes pop.
7. Let it dry!
I dont think there is one girl out there who hasnt got mascara on there eye lid or under their eye by mistake. There is nothing worse when your makeup is perfect and then this happens.. Everyone tends to grab a cotton bud or a wipe and go at it straight away. No no no! I have come to save your life, if you just let it dry completely it will just scrape off so easily and your makeup will still be perfect, tah dah! Tip: Don't pump your mascara wand in and out to get more product, this causes air to go inside and dry it out, and will fill it with bacteria. Swirl it around inside the tube to get more product.
8. Waterproof mascara
Waterproof mascara is a life saver when your on holidays or for when you don't want your mascara running down your face. But….wearing it everyday is so bad. If you wear waterproof mascara every single day it will dry out your lashes and make them brittle, which will cause your lashes to shorten or break off. Use normal mascara day to day and your waterproof one for holidays or times when you really need it.
9. Using the right eyebrow shade
Filling in your brows will make a huge difference in your face shape because it frames your eyes and can pull a whole look together. So, finding the right shade is so important or you'll either look unnatural or washed out. Most people assume your brow filler should be darker, wrong! Use a shade that matches or is slightly lighter than your brow colour, this will give you full-looking, naturally defined brows without the severe, heavy contrast. Pale blonde eyebrows are the only exception here-use a shade or two darker to prevent brows looking washed out or non-existent.
10. Set it!
Any product that helps your makeup last longer, is something you should know about–and make room for in your makeup bag! I always set my makeup with a setting spray when I'm finished applying it ( think of it as a top coat). If you want your makeup to last then set it with a setting spray and it literally wont budge! Most sprays are suitable for all skin types but if you have dry skin don't use one that contains alcohol as it will dry your skin out. Hold it at arms length before you spray and let it dry naturally, don't rub it in. I love Fix+ by MAC (10.00 euro for travel size or 22.00 euro for 100ml) and Urban Decay All Nighter ( 10.80 euro for travel size or 27.00 for 118ml).
That's all for now, I hope you all enjoyed reading this post and hopefully you picked up a few tips! Let me know what you think, leave a comment or you can find me on my Instagram (@makeupbyalidarcy ) or Facebook ( Makeup by Ali Darcy ). You can also follow me on here! Hopefully I didn't make any grammar or spelling mistakes like my last one, opps! Thanks for reading!
All ma love,
Ali X